Gatorade Super Bowl XLIX POS
In-store POS and custom displays designed to drive excitement for Super Bowl XLIX in Phoenix, AZ, and position Gatorade as the fuel behind the champions. To help make this creative ownable to Super Bowl XLIX, we leveraged the unique trussing that's found inside the University of Phoenix Stadium to serve of the backdrop to heroic images of the Gatorade products on the field.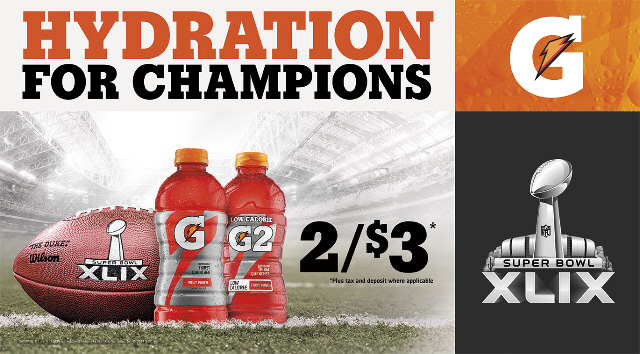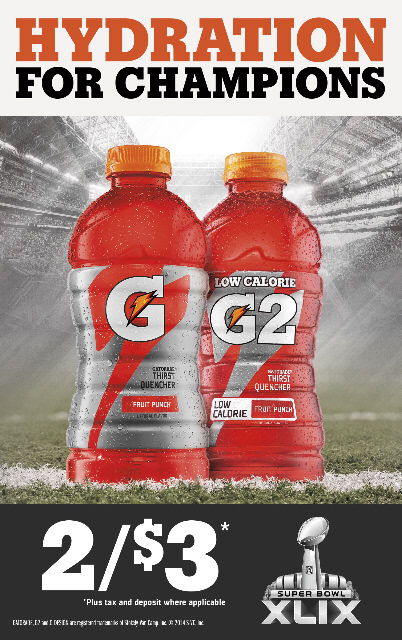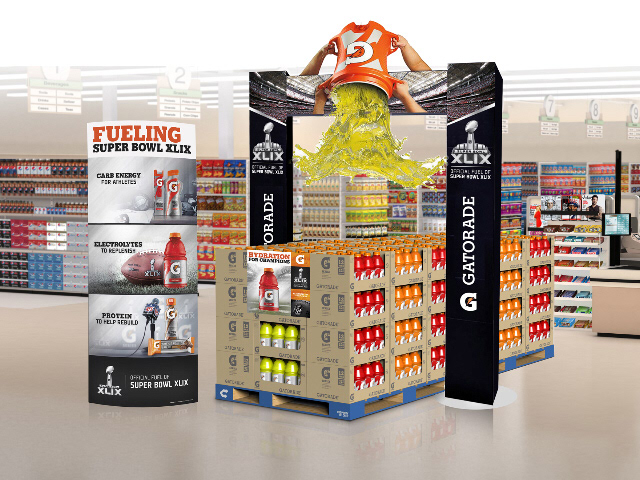 Below are a couple of alternate creative looks we also presented.